teresas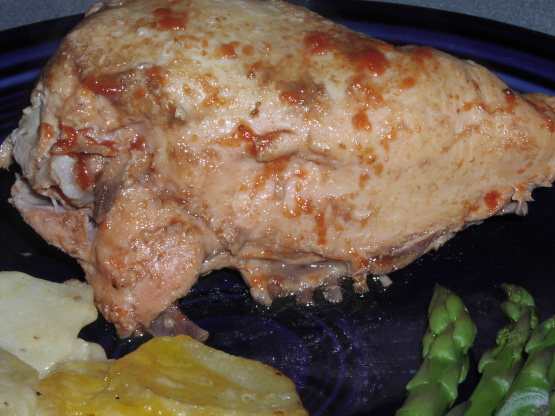 Great low fat low cal dish 4 1/2oz = 3 points

This is my ABSOLUTE favorite new way of cooking chicken! Everyone in the family loved it, even my son who is super picky about any kind of poultry. It was really, really moist and simple. Thank you so much for the recipe! It's going to be in regular rotation in our house for a while.
Place chicken in crockpot and then top with ketchup and then pour cola over all.
Cook on low for 6-8 hours.