tcourto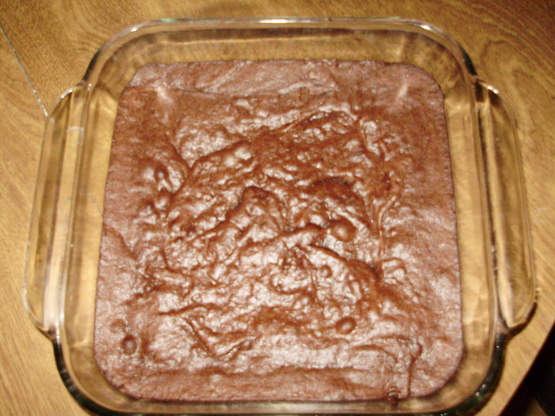 This recipe is really good! Each piece is only 4 1/4 points. <><
Heat oven to 350. Oil bottom of 9x9 pan.
Place egg whites in a large bowl and beat with a spoon til slightly frothy.
Add oil and vanilla. Mix thoroughly.
Stir in sugar and cocoa. Mix well.
Stir in flour and salt and mix till well blended.
Pour into prepared pan.
Bake at 350 for 26-28 minutes.
Avoid overbaking. Cool completely before cutting.