gailanng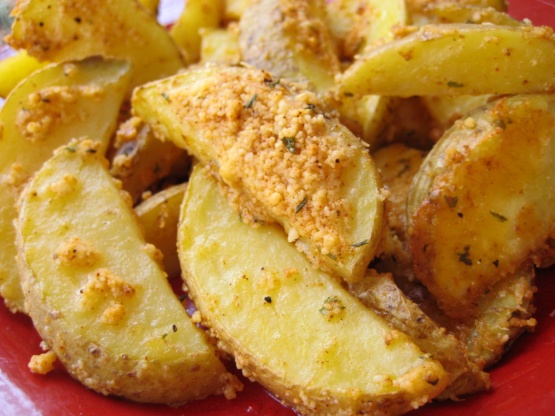 This is out of a WW cookbook called "Simple & Classic Homecooking". It has only 3 Points. Easy and quick to prepare. Hope you enjoy!

This is from Weight Watchers?!? Normally my idea of a good potato dish is a giant bowl of Ruffles. I might just have to do something drastic...like go on a diet. Made for Potluck Tag.
Coat potato strips with cooking spray; and place in a large heavy-duty, zip-top plastic bag.
Combine cheese and remaining 3 ingredients; sprinkle over potato strips in bag.
Seal bag and turn to coat potatoes well.
Arrange potato strips in a single layer on a large baking sheet or jelly-roll pan coated with cooking spray.
Bake at 450 degrees for 25 minutes, turning once.
Serve immediately.