Prep 10 mins
Cook 55 mins

This is really an excellent dessert!It is out of an old weight watchers cookbook called "Simple Goodness" It has only 5 points. Hope you enjoy.
Directions
Combine first 3 ingredients in a small saucepan.
Bring to a boil, and cook 3 minutes or until slightly thick.
Remove pan from heat; set carmel mixture aside.
Peel and core pears; cut pears in half lenghtwise.
Arrange pear halves, cut side up, in an 8 inch square baking dish; drizzle caramel mixture over pears.
Cover and bake at 350 degrees for 25 minutes.
Uncover and bake an additional 25 minutes or until tender.
Place 2 pear halves in each of 2 dessert dishes; spoon caramel mixture evenly over pears.
Top each serving with 1 tbls yogurt and 1 tsp almonds.
Reviews
Most Helpful
So good and easy! I made this a bit different, as another reviewer, I made the caramel sauce, then poached the pears (sliced) in the sauce. Then topped as directed. I would definitely use the almonds, as they provided great taste and texture to this very light and yummy dessert. :)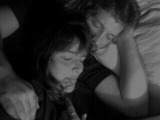 Perfect in every respect and easy too! The almonds add a nice crunch. Thanks for sharing, TeresaS.:) Made for 1-2-3 Hit Wonders game.

The flavor and simplicity of this is great, but baking it in the oven didn't really work for me - the sauce burned up - so I started over and sort of poached the pear in the microwave, made the sauce in the microwave and then put the whole thing together - tasted wonderful. Thanks for sharing!