Ww 6 Points Crock Pot Teriyaki Chicken
ImPat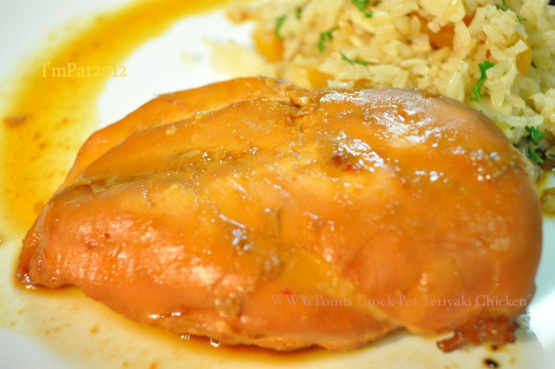 Top Review by Nif_H
This was really good except for one problem. I used the flash frozen chicken breasts (the ones in a bag) because that's all I had on hand. They tend to have quite a bit of water in them and it thinned out the sauce a lot, so I lost flavour. I will definitely make these again, but not with the cheap chicken breasts! We had it with rice and veggies and this would work for thighs as well.
Add chicken to crock pot along with soy sauce, honey, garlic cloves and hot sauce.
Set crock pot to low and cover.
Stir once 2 hours into cooking and then cook addition 2 hours.
Remove garlic cloves.