Ww 3 Points - Iced Chocolate Brownies
Redsie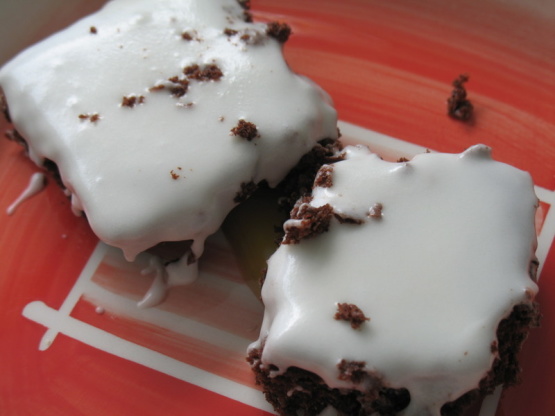 From low-fat recipe website.

This recipe is a joke, I was super excited to find a low cal brownie and when I saw that this was less than 80 calories per serving I was thrilled, however I am very glad that I do my own calorie counting as i cook since i noticed that the calorie count for the brownies excluding the icing was 2188 / by 24 servings as recipe suggests is 91 calories without even adding the icing too it. I couldn't figure out why my calories were so much higher until i looked at the nutritional information and noticed and asterisk stating the the nutritional information was given without factoring in the low fat sweetened condensed milk and seeing that 1100 of the brownies calories are coming from the low fat sweetened condesed milk I think that is a pretty big thing to leave out. I wasn't planning on making the icing and now I can't even imagine how high the calories actually are in this. Just confirms why I always calculate my own calories while I cook. Very disappointing
Preheat oven to 350*F.
Spray a 9x13 inch baking pan with cooking spray.
In a large saucepan over low heat, combine sweetened condensed milk, cocoa, and chips. Stir until chips are melted; remove from heat.
Stir in egg whites, flour, baking powder, and vanilla; mix well.
Turn into prepared pan.
Bake 20 minutes or until center is set. Cool.
Make icing: combine icing ingredients and mix until well blended.
Spread on cooled brownies.