Ww 1 Point (Ww) Warm Chunky Apple "pie"
Annacia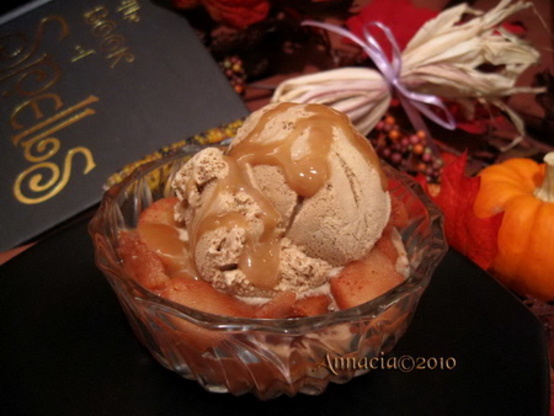 I was given a bunch of apples and wondered what to do with them. I searched all of my cookbooks and found a similar recipe. I just changed it to be Weight Watchers "friendly". It tastes just like warm apple pie without all the guilt! I am going to try it over pancakes too!

What a great Fall dessert. It just doesn't get any easier and the flavors of apple and spice can't be beat. I topped mine with no sugar added maple walnut ice cream and a drizzle of sugar free caramel sauce. Mmmmm!
Peel and cut apples into chunks and place in a crockpot.
In a small mixing bowl mix splenda, water and cinnamon.
Pour over apples.
Cook on Low setting for 4-5 hours stirring occasionally.
Serve warm with Ice Cream or Cool Whip (I used Fat Free Cool Whip for 0 pts on Weight Watchers).
1 Cup= 1pt.
Delicious and very filling too!