Ww 1 Point - Hair Strengthener Smoothie
Thorsten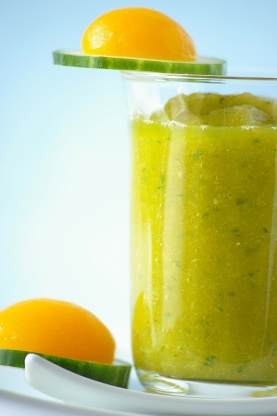 From WW Online. Juicing is one of the quickest and most delicious ways to put your health back on track. It concentrates the nutrients found in fruits and vegetables, extracting them from fibre - a job usually undertaken by your digestive system.

Yum! I used about a dozen dried apricots. I did have to add quite a bit of water (but that's probably due to the apricots) to thin it out. Tastes nice, though you can't taste the apricots much... must be absolutely wonderful with fresh apricots!!!
Halve apricots and remove pits.
Process both ingredients.
1 Point per serving.