Ww 1-Point Crackle Spice Drops
These are VERY yummy AND they're only one point each!! They're from the Weight Watchers website.
Make and share this Ww 1-Point Crackle Spice Drops recipe from Food.com.
Directions
Preheat oven to 375 degrees.
In a mixing bowl, on medium speed (or by hand), beat margarine with brown sugar until creamy. Add egg and vanilla extract and beat until light and fluffy. Mix in flour, baking soda, pumpkin pie spice and salt.
Roll rounded teaspoonfuls of dough into powdered sugar. Place on baking sheet (spacing is'nt really important, but about an inch or two apart is good). Bake until golden, about 7 to 8 minutes. Makes 1 cookie per serving.
Reviews
Most Helpful
A nice spicy cookie, that isn't too dry despite being low-fat. I used light real butter and they worked just fine. I ran out of pumpkin pie spice so I used Substitution for Pumpkin Pie Spice. A great addition to my cookie tray.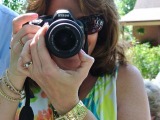 These little spice cookies are very good. I had to cook mine for about 15 minutes but they were great and did end up with a little bit of that crackle texture that is so good. My 3 year old ds had a blast rolling these in the powder sugar with me. Thanks for posting!
Loved these little bites. For those who like spice type cookies, these have an ample amount and are sweet without being cloying. To get the right amount of cookies, I used a small dough scoop which uniformly measures out 1/2 tablespoon of batter. Probably my biggest quibble was that my drops had no crackle to them - a texture and consistency I love. Rather my drops remained soft little pillows. Still a great point friendly snack. Thanks!

Get Healthy Your Way