Ww 1 Point - Baked Tomatoes
Kree6528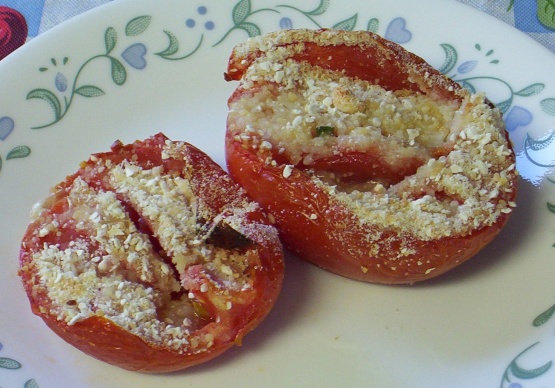 Thanks for posting this so I could try something different. These turned out good for my boyfriend and I. The recipe is a great way to get some veggies into our diets and the flavor was delicate. We enjoyed them and would try them again. I'd like to try mozzarella next time or a smokey blend of cheese.
Preheat oven to 350°F.
Spray a 1 quart shallow baking dish with nonstick spray.
Halve the tomatoes then squeeze out and discard seeds.
Place tomatoes cut side up in dish.
Combine the bread crumbs and parmesan cheese in small bowl.
Sprinkle over tomatoes and bake until soft, about 35-45 minutes.
1 point per serving (1 tomato half).