Ww 0 Points Japanese Grilled Eggplant
Bergy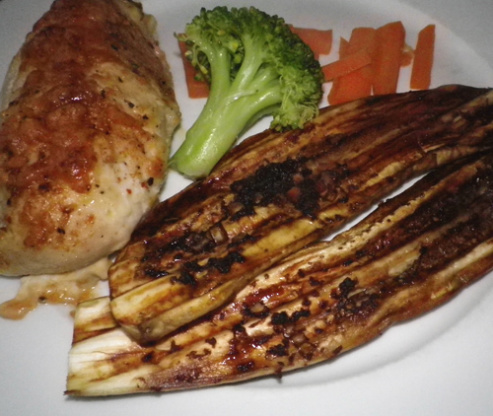 Top Review by Bergy
This is a really tasty recipe. I used Japanese Eggplant grilled it on my Griddler for apprx. 6 minutes, then painted the top with the great sauce, closed the griddler and let it infuse the flavor. I made the sauce in the morning and let it meld the flvors together. Adefinite do again recipe
Preheat outdoor grill or broiler.
Coat eggplant with cooking spray.
Grill or broil eggplant, turning as needed, until lightly charred and tender (about 7-9 minutes).
Whisk together soy sauce, lemon juice, vinegar, ginger, and garlic in small bowl until well blended.
Drizzle over grilled eggplant and then sprinkle with scallions.
Points/yield figured on 3/4 cup per serving.