Wow This is the Best BLT Dip I Have Ever Had
knauffie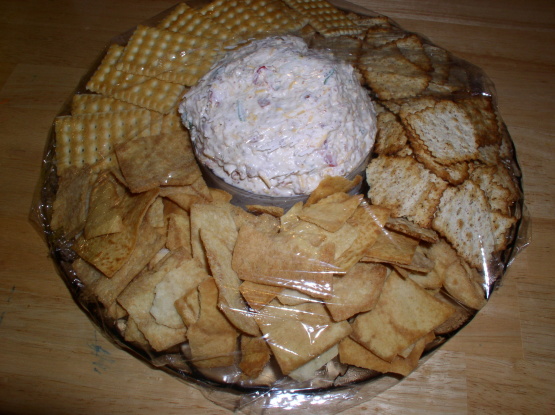 This recipe came from last minute crazyness. I needed an appetizer so I just started throwing items together. I have made this numerous times and always get the same remarks.... Wow this is the best BLT Dip I have ever had.

Valentine's Day 2015 - Another "wow" here even though I changed it some. I started to make another BLT dip and ran across this one. I had 2 (8oz.) pkg. of cream cheese already softened so I used both of them. 1/2 c. sour cream and 1 1/2 c. plain yogurt because that is what I had. 2-3 T. Worcestershire sauce, 1/2 t. garlic powder and 1 pkt. of Hidden Valley Ranch Dip and again I already had a pound of bacon cooked up, so I added it all. Between the bacon and the Ranch seasoning pkt. it didn't need any salt and maybe it was a little too salty. Finished with the rest of ingredients that were called for in the recipe. (I used my Ninja to get it all mixed up). Delicious!! Thanks for posting!
Combine cream cheese, sour cream, yogurt, and mayo.
Mix well.
Stir in bacon, onion, cheese and tomato.
Serve with crackers or pita chips.