World's Easiest Maple Walnut Fudge
Bev I Am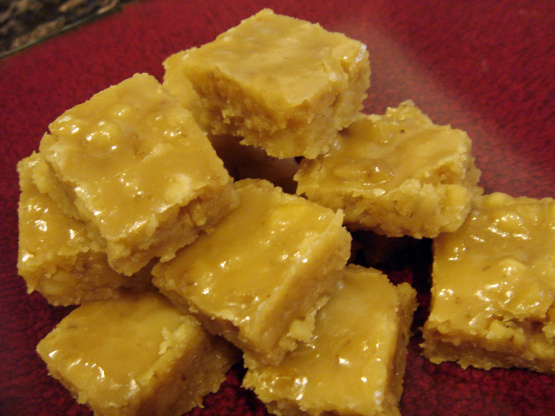 This has got to be the worlds easiest fudge to make, only 3 ingredients. Make sure to use fresh walnuts and pure maple syrup. The better the quality the better the fudge....Enjoy!

So delicious and easy! I've made fudge since I was a kid and was skeptical that a liquid mixture without sugar could ever set up into fudge but I was wrong. It took longer than normal to reach the softball stage though. I substituted half & half for the cream and added 2 teaspoons of corn syrup because I didn't want a grainy fudge, and also 2 T of butter to make it richer.
Line a large platter with plastic wrap.
Pour the maple syrup and whipping cream into a deep pan.
Properly fix the candy thermometer in the pan so not to touch the sides of the pan, or the bottom of the pan, leave at least a half inch space from the bottom of the pan.
Cook on medium-high heat.
Occasionally stir gently until thermometer reads 235 degrees (this will take about 20- 25 minutes).
Remove from heat and pour into a large bowl, make sure not to scrap the bottom of the pot.
Allow the fudge mixture to cool for 5 minutes without stirring.
With a wooden spoon gently stir the chopped walnuts into the fudge for about 3 - 4 minute.
When fudge starts to hold its shape without stirring gently scrap onto prepared platter, score into squares and store in a n airtight container.