Bayhill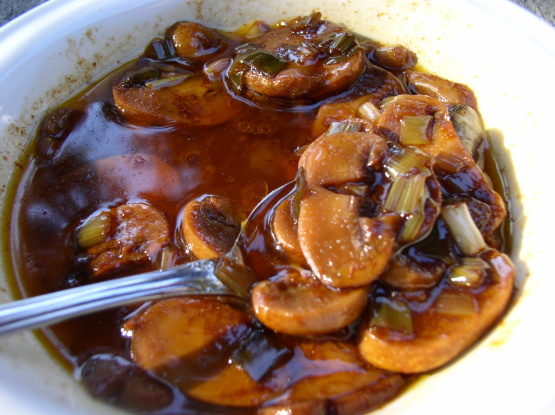 This is the best steak sauce I have ever found. We love it and use it even on the baked potatoes that I serve with the steak.
This was good steak sauce. It certainly was quick and easy too. I think that next time, I will use fresh mushrooms and saute them in the melted butter before adding the other ingredients. Also, I might use less lemon juice to reduce the tartness a little. My family enjoyed this! Thank you for sharing.
Melt butter in sauce pan.
Add lemon juice, Worcestershire, catsup and kitchen bouquet.
When the sauce starts to sizzle, add green onions and mushrooms.
Sizzle again and serve over grilled steak, or even slices of roast beef.