Parsley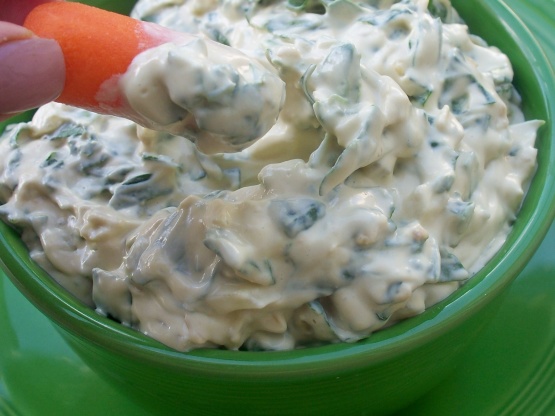 This is my mother's recipe. I have no idea where she got it from, but everyone always raves about it and begs for the recipe. You can use vegetables, tortilla chips, or crackers to dip. I love this recipe because all the ingredients are fresh, not frozen. I hope you love it!
Mix all ingredients together.
I add the spinach last because it gives the cream cheese longer to soften, making it easier to stir.
Cover and chill in the refrigerator until ready to serve.