Jon Born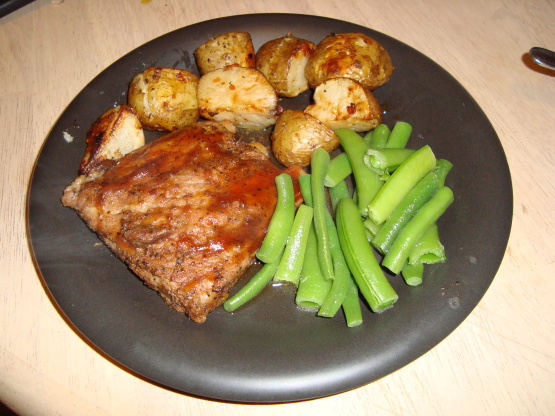 This recipe is quite simple and the results are incredible. I usually double the rub recipe and store it in a jar for next time. If you've never tried ribs before, try this recipe. This recipe can be made on the grill or in the oven.

One addition I would make is to remember to pull the thin white outter membrane off the back side of the ribs. My family loved these. I did the baked method and finished off on the grill.
Mix brown sugar, Emeril's Essence, salt, pepper, paprika, cumin, garlic and cayenne pepper thoroughly, and sprinkle on both sides of ribs to taste.
For grilling, carefully wrap in aluminum foil and cook bone side down approximately 1 1/2 hours on low temperature.
No need to turn.
After ribs become tender, remove from foil and continue cooking on both sides to desired crispness.
Apply barbecue sauce liberally to both sides and allow approximately 10 minutes for barbecue sauce to caramelize.
Brush a second time if desired, and allow to caramelize.
Remove from grill and enjoy!
*For oven baking, wrap in aluminum foil and place on a cookie sheet in a 275°F oven for 4 hours.
Place a pan with water in the oven also to keep them moist.
Remove and discard foil and brush with barbecue sauce and allow 10 minutes to caramelize.
Brush a second time if desired.
Remove from oven and enjoy!