World's Best Pumpkin Streusel Bread (Cooking Light)
Babycat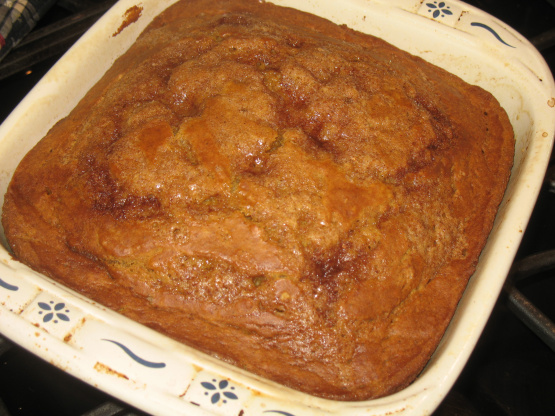 This recipe from "Cooking Light" magazine is so delicious, you won't even realize how (relatively) healthy it is. You can omit the topping for a lighter bread. It makes great muffins too; just shorten the baking time.

We really enjoyed the streusel topping that was on the bread even though I admitted the pecans. Personally, I would have loved the bread even better with more streusel topping. The bread itself could have used more spice compared to the bread we normally like. We like a very strong pumpkin flavor. Made for My Three Chefs 2009.
Preheat oven to 350°. To prepare topping, combine first 4 ingredients until crumbly. Set the mixture aside.
To prepare bread, lightly spoon flour into dry measuring cups; level with a knife. Combine flour and the next 7 ingredients (flour through nutmeg) in a large bowl; stir well with a whisk. Make a well in center of mixture. Combine the pumpkin and next 5 ingredients (pumpkin through eggs) in a bowl; add to flour mixture. Stir just until moist.
Spoon batter into a 9 x 5-inch loaf pan coated with cooking spray; sprinkle with topping.
Bake at 350° for 1 hour or until a wooden pick inserted in center comes out clean. Cool in pan 10 minutes on a wire rack; remove from pan. Cool completely on wire rack.