Worlds Best Leftover Christmas Ham Recipe!
What to do with all that left over ham? This is the best recipe in the world and it only takes 5 minutes! It is restaurant quality!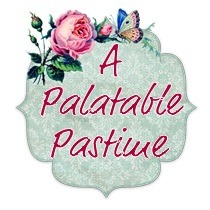 Clever idea to incorporate ham into insalata caprese!!! The oil and balsamic really bring out the ham flavors and with slices of crusty bread this would be perfect for a party appetizer! I can't wait for summer to use this recipe with my garden tomatoes and basil. Thanks for sharing!!! Made for PAC Spring 2008. ~Lorie
Put the sliced ham on a plate.
Then arrange sliced tomatoes and slices of mozzarella on plate next to the ham, overlapping the tomato slices with the mozzarella slices.
Tuck fresh basil leaves in between the slices of tomato and mozzarella, tucked in randomly here and there.
Make dressing: in a screw top jar, combine olive oil, balsamic vinegar, and salt and pepper to taste, put lid on and shake jar till mixed well.
(You can put some salt and pepper on the tomato and mozzarella salad now too if you like).
Pour the delicious dressing all over the ham AND all over the tomato and mozzarella salad.
Serve with crusty white bread rolls, to mop up all the delicious juices. Yum!