Rich tangy BBQ sauce that is good on everything. Original recipe is very old and cannot remember where it originated.
Directions
In a larger pot, combine all ingredients.
Bring to a slow boil, lower heat and simmer for at least 2 hours.
Then strain before using.
Makes 8 cups.
Most Helpful
The name tells it all, it is the 'World's Best BBQ Sauce', there is no doubt. I've tried it on all manner of meats and I have only accolades for it. Once I cut my last lemon only to find it was bad. I lacked the time to make a run to the store so I made the sauce without the lemon. It proved to be a much milder tasting sauce but one which was still great. I have offered to give the recipe to my sister but she declined, saying,"I have a better idea, When I run low on sauce I'll invite you to supper and casually mention that I'm out of sauce." What can I say? It's hard to argue with firm logic. Thanx for posting this great recipe. Pierre
Like a previous reviewer had stated, this is a very "tangy" sauce, but was very good indeed. I did not change a thing & I used it to BBQ a bunch of chicken legs for some friends to eat while we got ready to watch DeLaHoya vs. Hopkins fight, and everyone thought the sauce was terrific! Had several requests for the recipe, and was glad to pass it along!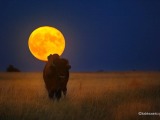 Very good sauce,A bit too tangy for me,but my husband loved it. Darlene