Working Woman's "Cheese Souffle'"
Stacky5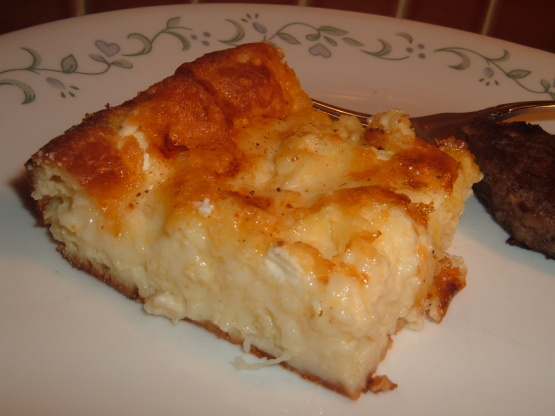 Simple but really good, quick supper or an easy weekend breakfast. Try it with some cooked ham or crumbled cooked bacon or sausage!

This was a great breakfast casserole! Thanks for the recipe! Reheats the next day very well too.
Beat eggs.
Add flour, milk and baking powder.
Fold in butter and cheeses.
Pour into greased 13x9 pan.
Bake at 450 for 30 minutes.