Working Mom's Stuffed Shells Florentine
Katrina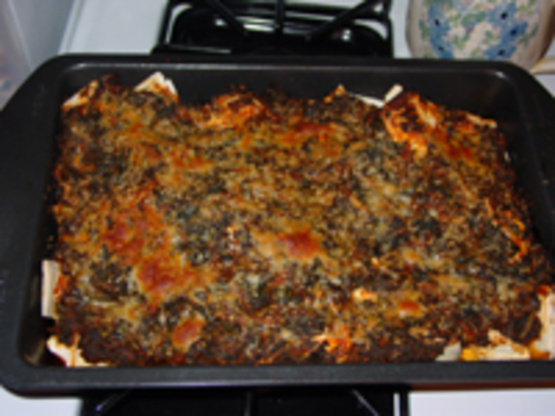 Easy, tasty dinner for busy weeknights-all pre-packaged ingredients, making this one-dish meal a snap to make after work, school, or just when you want dinner to be a breeze!

Yummy, this was good and easy and quick and meatless (great for lent!). I did do a few things differently, i used 16 oz. spinach instead of 9, i liked it like this and i also just sprinkled some parm. cheese on top since thats what I had. I will be loading a pic. of it up for u in a few days.
Preheat oven to 400 degrees.
Defrost/thaw spinach (microwave on high x4 minutes).
Spray 9x13 baking dish with cooking spray.
Place shells in dish, filling side up.
Mix pasta sauce with spinach, pour over shells.
Sprinkle with cheese, then cover dish with foil.
Bake 50 minutes, remove foil, bake additional 10 minutes to brown cheese.