Worcestershire Brussels Sprouts
This is my mom's recipe and has a delicious carmelized color and aroma! It is a fabulous side dish and a great way to prepare these without the tons of extra fat and calories you get from breading or adding cheese.
Directions
Add all ingredients to medium size skillet.
Heat to boiling.
Reduce heat and simmer until liquid is absorbed (about 20-30 minutes).
Most Helpful
So good. My mom ate these and she HATES brussels sprouts! They aren't as bitter when cooked this way, very juicy. Thanks for posting!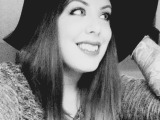 Yum! These were good and different for us. I followed the recipe exactly as written other then I didn't add any salt or pepper. I also used real bacon bits instead of cooking off two strips of bacon. We all enjoyed these.

Simply fabulous and yummy recipe. Usually I stash aside a few pieces of cooked bacon from breakfast so it's crispy, and I use frozen sprouts. I love it when it's not complicated, and it's just good!