Worcestershire Brussels Sprouts
Parsley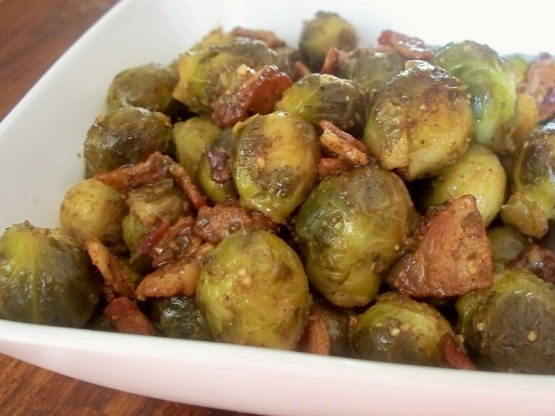 This is my mom's recipe and has a delicious carmelized color and aroma! It is a fabulous side dish and a great way to prepare these without the tons of extra fat and calories you get from breading or adding cheese.
Add all ingredients to medium size skillet.
Heat to boiling.
Reduce heat and simmer until liquid is absorbed (about 20-30 minutes).