Won't Kill the Diet Chocolate Cinnamon Zucchini Cake
Jubes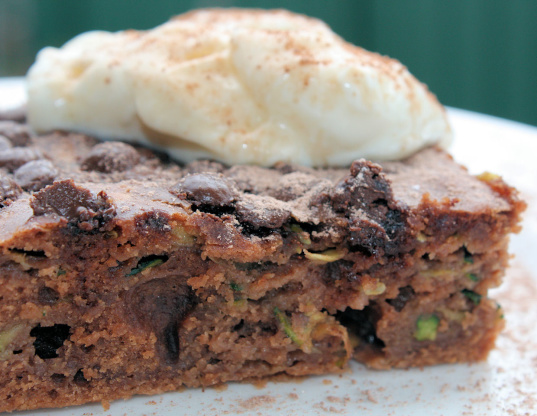 This is a revamp of an old recipe I had. I made some changes to make it a bit more diet friendly. It contains less fat and sugar then the original recipe. The best thing about it is it is loved by all including my picky eaters who do not like zucchini.
Preheat oven to 325 degrees.
Add the 1/2 tsp vinegar or lemon juice to the skim milk and set aside. You want the milk to curdle.
Blend together the first 6 ingredients.
Mix in the dry ingredients and then stir in the milk, batter will be somewhat thick.
Fold in the shredded zucchini.
Pour batter into a greased 9x13" cake pan.
Sprinkle chocolate chips over the top of the cake batter.
Bake at 325 degrees 40-50 minutes or until cake tests done.