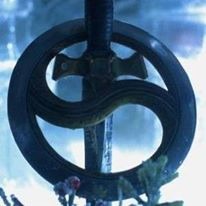 This was a nice recipe to use up some leftover chicken. I did have to add some salt to the sauce as it just seemed to need it. I served the stroganoff over noodles with salad and rolls for an easy meal.
Melt 1/4 cup butter in a Dutch oven; add shrimp, and cook 3-5 minutes or just until shrimp turn pink.
Remove shrimp and set aside.
Add chicken and sausage to pan; cook 5 minutes or until thoroughly heated.
Remove from pan and keep warm.
Melt remaining 1/4 cup butter in Dutch oven; add mushrooms, and saute 5 minutes; add onion and garlic; saute 5 minutes or until tender.
Whisk in flour; and cook whisking constantly, 1 minute.
Add broth, milk, and wine; cook whisking constantly 5 minutes or until thickened.
Stir in ketchup, Worcestershire and shrimp.
Remove from heat, and stir in sour cream.
Stir in chicken mixture; season to taste with salt and pepper.
Serve over rice or noodles.