Wonderful Strawberry and Blueberry Muffins (Or Cupcakes)
Um Safia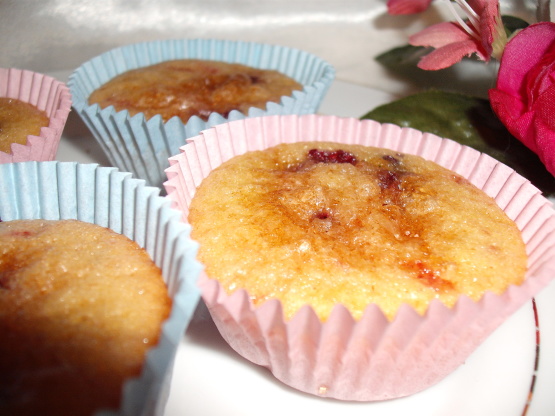 This recipe is quite an old one that I've had tucked away. It makes 9 regular muffins or approx. 18 cupcakes. NB, if making this recipe as cupcakes, reduce cooking time to just 15-20 mins as they are smaller and cook quicker!
Heat oven to 200؛C, 400؛F, Gas Mark 6. Grease a muffin tray or use paper muffin cases.
Place flour in a bowl and mash in the margarine using a fork. Stir in the sugar, eggs milk and essence and beat to a smooth consistency.
Add the blueberries and mix gently so as not to break them open. Gently stir in the conserve, just enough to make a marbled effect.
Spoon the mixture into the muffin cases dividing it equally. Sprinkle with crushed sugar lumps and bake for 20-25 minutes until well risen and brown.
Leave to stand for a few minutes then cool on a wire rack.