Wonderful Homemade Chocolate Pudding Mix
Annacia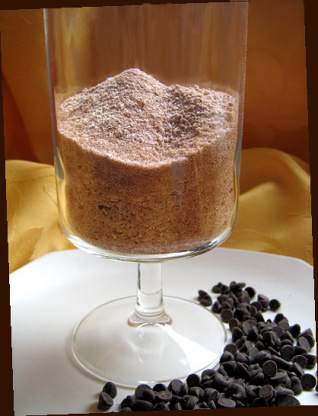 This is an inexpensive way to always have chocolate pudding on hand and it's tastes just as good as the boxed --- to avoid any chance of a scorched saucepan bottom this can easily be prepared in the microwave, for a lighter milk chocolate flavor use only 1 cup cocoa.

I am on Weight Watchers, therefore, I substituted the same amount of Splenda for the sugar. DEEE-lish!! The butter is nice, but omitting it does not hurt the results. Mixed with Cool Whip, it is just like eating a slice of chocolate pie, minus the crust,of course!! Thanks for the great recipe!
4

cups nonfat dry milk powder
2 2⁄3 cups sugar
1 1⁄3 cups cornstarch
1 -1 1⁄3 cup baking cocoa (1 cup for light, 1-1/3 cups for a dark rich flavor)
1⁄2 teaspoon salt

PUDDING

2

cups milk (I like using half and half as it has a more creamy taste) or 2 cups half-and-half (I like using half and half as it has a more creamy taste)

1

tablespoon butter
1⁄2 teaspoon vanilla
FOR MIX: Sift together all ingredients.
Store in airtight container or plastic bag.
TO MAKE PUDDING: Combine 1 cup of dry mix with 2 cups milk in a very heavy-bottomed saucepan.
Bring to a med boil; stirring constantly (watch closely not to burn!).
Stir in butter and vanilla.
Divide into bowls.