ImPat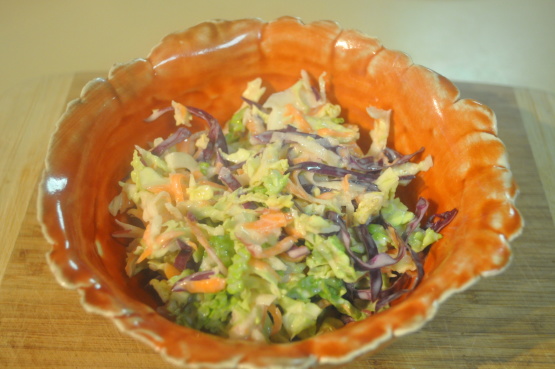 I have not tried this recipe. I got my copy of this recipe from Health Matters magazine.

Top Review by ImPat
This gets 5 stars immediately when the DM gobbles up vegetables without coaxing and laid claim to the left overs. I did a half recipe and is was plenty as a side to recipe #386087 for 3 of us with a serve left over. Personally I did find the vanilla yoghurt (very low fat) a little sweet and for myself I would tend to use a natural yoghurt but then the DM has a sweet tooth so it suited her to a tee and the DS and I still enjoyed. Thank you internetnut, made for Everyday a Holiday.
Combine all ingredients in a medium-sized bowl.
Chill until ready to serve.
For fun with older kids, you can garnish each serving with a plastic spider.