Wisconsin's Best Chocolate Chip Cookies
diner524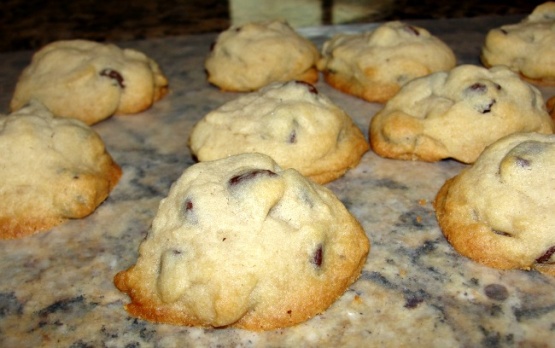 Without a doubt, these are the best chocolate chip cookies I have ever made or eaten. Whenever I make them, I get tons of compliments (and believe me, it's not because of my cooking!)
Wonderful cookies!!! I really don't get the big deal about these cookies not spreading out as some of the other recipes. I guess if you like crisp, crunchy type of cookie, this isn't the one for you to try. But if you like a nicely flavored and soft & fluffy type of the chocolate chip cookie, this is for you!!! Thanks so much for sharing the recipe. Made for Spring 2013 Pick A Chef event.
Drop by large teaspoonful on a greased cookie sheet. Bake for 8-10 minutes at 350°. Transfer to a wire rack to cool after one minute.
To get the cookies to come out soft, I undercook them a bit. Depending on your oven, try baking the first batch for 8 minutes - if they are not cooked enough, cook them a little longer. Don't forget that they will continue to cook for another minute on the cookie sheet after you take them out!
This recipe can be frozen for later use.
Note: Since this recipe yields so many cookies, it's best to use a stand mixer if you aren't halving the ingredients.