Wisconsin Beer-Cheese Soup
Ambervim
I love beer cheese soup, and this is one of my fave's. Great in a bread bowl or with fresh baked beer cheese muffins. Perfect for cold & snowy days.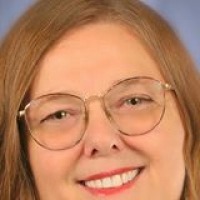 I never thought of putting popcorn on top of a soup. It was good. Personally, I would double or triple the garlic, mustard and Worcestershire. I will also reduce the chicken brother and just add the whole beer. Quality cheese and quality beer really make this soup.<br/>The next morning I heated some in the center of a plate and slid a sunny side up egg on top. It was great!
Spoon flour into measuring cup& level off.
Melt butter in large saucepan, and add flour.
Cook 1 minute, stirring constantly until smooth and bubbly.
Add garlic, onion, Worcestershire sauce, salt, mustard and pepper; blend well.
Gradually stir in chicken broth, half-and-half and beer; cook until thickened, stirring constantly.
Add cheese; stir until melted.
Add potatoes and heat gently, stirring often, but do not allow to boil.
Top with popcorn.