Winter Squash in Coconut Milk (Fusion Soup)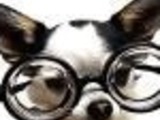 Is it sweet? Is it savory? Eat it warm? Eat it cold? Puree it? Leave it chunky? Yes to all! Start or finish the meal; add more brown sugar or honey if you like it sweeter. It's good every which way. For a low fat version, skip the butter and use lite coconut milk. From Mark Bittman in the New York Times. Prep time does not include time to cool.
Directions
In a saucepan, combine squash, butter, coconut milk, sugar and salt and bring to a slow boil.
Cook, stirring, until squash is very tender, 15 to 20 minutes.
Cool to room temperature or refrigerate.
Just before serving, stir in vanilla.
Purée mixture in a blender or leave it chunky; serve cold or at room temperature.
Reviews
Most Helpful
Wow, I think this is the first time I've used vanilla in a main course!! This is wonderfully unusual. I used buttercup squash, lite coconut milk and omitted butter- and it was still incredibly rich and thick, almost more of a sauce! 1/4 cup of sugar was also enough for me. Once fully cooked I just mashed the squash slightly, no need for a blender :-) A five-star verdict!

I picked an acorn squash last week at the community garden and used it in this
recipe although it was barely a half pound size it that. First, it was quartered
and roasted with a little bit of olive oil for about 40 minutes. Peeled and added to a crock pot
along with a 5.6 ounce can of coconut milk and about 2/3-3/4 cup of vegetable broth. Cooked on
LOW for about 2 1/2 hours. Added the vanilla and pureed the mixture. I only added 2 tablespoons of sugar and no more was needed. The soup does need a fair amount of
salt to make all those ingredients "pop". Garnished with sliced green onions (fresh chives will work) and a quick shake of cracked black pepper. Unique and delicious! Reviewed for Veg Tag/October. Thanks!