Annacia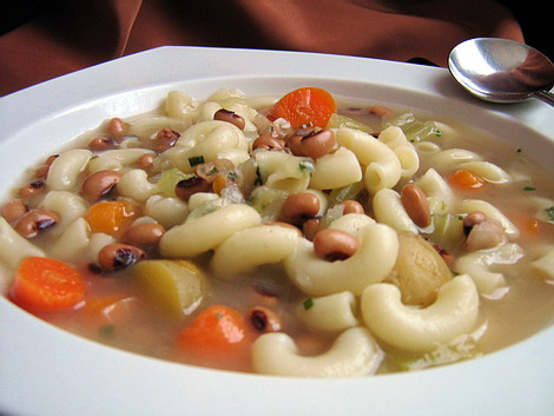 Other vegetables, such as zucchini can be added as desired. You can use Onion Bouquet Garni for this.

Very delicious! I didn't do a bouquet garni, but I took others advice and added parsley, a couple cloves of minced garlic, cilantro, and chives. I prefer the herbs in the soup anyway. I love all the vegetables, and I did add zucchini. This will be made again! Thanks!
Prepare a bouquet garni and set aside.
Heat butter, add onions and celery; cover and cook 4 minutes.
Add carrots and season with salt and pepper; Cook 5 minutes uncovered.
Add potatoes and chicken stock; drop in bouquet garni.
Bring to a boil and cook 12 minutes at medium low.
Add remaining ingredients and return to a boil.
Cook 12 minutes at medium-low.