Winter Salad With Raspberry Vinaigrette
diner524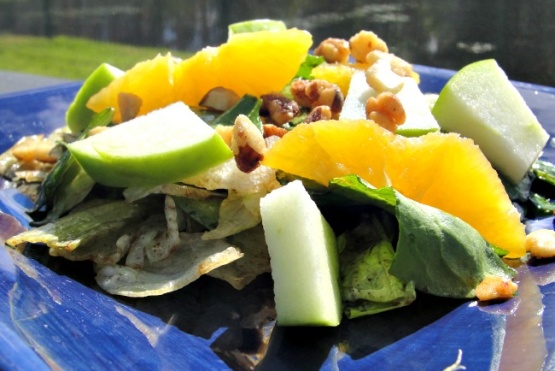 A yummy salad with spinach, bibb lettuce, and fresh fruit.
For the Salad:.
Combine the spinach, lettuce, orange, apple, kiwifruit (if using), and pecans in a large bowl; toss gently.
Pour Raspberry Vinaigrette over the spinach mixture just before serving.
For the Vinaigrette:.
Combine all ingredients in a jar; cover tightly, and shake vigorously. Cover and chill thoroughly. (Makes 1 cup of vinaigrette).