I called this Winter Grilled because it is made inside on an electric grill. I use the George Foreman brand grill. This steak is hearty and savory. Add a small salad and buttery baked potato and you have a wonderful meal.
20 ounces rib eye steaks, 3/4 to 1 inch thickness
1 teaspoon Cavenders All Purpose Greek Seasoning
2 tablespoons olive oil
Directions
Purchase 2 fresh ribeye steaks approximately 10 ounces each, remove from package and pat dry. If you use frozen, thaw them completely and pat dry before the next step.
Dredge dry steaks in the Cavender's seasoning, working it into the meat with your fingers. You can use more or less Cavender's as you prefer. This seasoning contains a lot of salt so you don't want to over do it.
Next dredge them in the olive oil until well oiled on both sides and edges. Using more or less oil as preferred.
Let them rest on the counter about 45 minutes.
Preheat the electric grill until it reaches 425 degrees.
Lay the steaks on the 425 degree grill, close the lid, set the timer for 6 minutes.
After 6 minutes at 425 degrees they should be medium to medium well done depending on thickness. Cook longer (2 or 3 minutes) if you like them well done or if they are very thick.
Reviews
Most Helpful
Just made these for dinner- we really enjoyed them! Made them on a foreman grill- turned out perfect. Thanks! :-)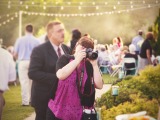 Yummo!!! So simple yet tasty!! I had always seen recipes with the Cavender's Greek Seasoning but had never purchased the spice mix. Well I did so this time to see what this was all about!!! I made this with one ribeye, so cut the recipe in half and I don't have an indoor grill, so I made this on the gas grill. I was tempted to add sea salt and pepper, but decided to restrain and listen to you about the salt in the spice mix. I also probably only used a tsp or 1 1/2 tsps of the olive oil. This ended up being very tasty and now I can't wait to use this seasoning with other recipes!!! Thanks for sharing the recipe and made for PAC Fall 09!!