Kathy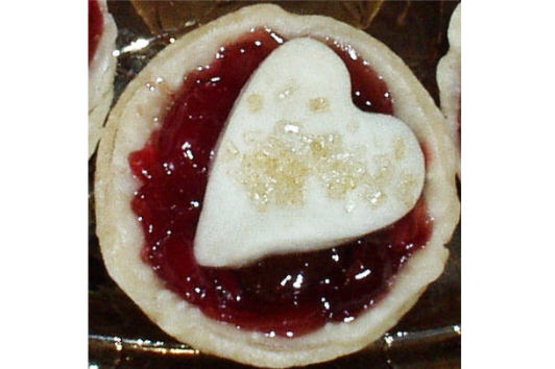 Tiny little cherry and dried fruit pies that work very well on cookie trays.
Combine cherry pie filling, cranberries, raisins and nuts in a medium bowl; set aside.
Roll pie crust on a lightly floured surface.
Cut 48 1 and 1/2 inch circles from pie crust with a biscuit cutter or glass.
Place tiny rounds of crust into mini-muffin pans.
Fill each crust with 1 teaspoon of filling mixture.
Cut 48 small stars (or other shape) from remaining pie crust (re-roll dough as necessary).
Place one small star on each tiny tart.
Sprinkle each tart with sugar.
Bake at 350F for 15 to 18 minutes.
Cool on wire rack.
Store loosely covered.