ladypit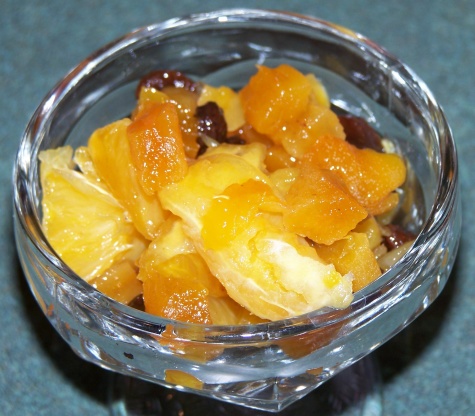 This is very easy, you can make it in the microwave and it tastes like you slaved over it all day.
Combine juice and brown sugar in a microwavable bowl.
Stir in dried fruits.
Cover and microwave on high for 4 minutes or until fruit is plump.
Stir at least once half way through cooking time.
Stir in remaining ingredients and let cool before serving.