This is a reciepe I found in a pamphlet from BC Natural Chicken at Wild Oates. It is easy and very good.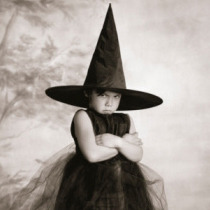 This is the absolute *BEST* roast chicken I've ever made, or eaten for that matter. The flavour is wonderful, and the crispy skin is to die for. The best part is the juicy meat underneath. I was a little scared of the very high temperature, but there was no need to be. Thanks so much for this wonderful recipe.
Rinse chicken and pat dry.
In a small bowl combine salt, sugar and spices.
Coat chicken evenly with seasoning, sprinkling a little in cavity, and rubbing the rest into skin.
Wrap in plastic bag and refrigerate for up to 48 hours.
Heat oven to 500°F.
In a small roasting pan, place chicken breast side down on a rack.
After 15 minutes, reduce heat to 450 F, turn bird breast side up, and roast 15 minutes more.
Reduce heat to 425 F, baste chicken with released juices, and cook 30 minutes more, or until temperature at leg reads 160°F.
Remove chicken from oven, and let stand 15 minutes before carving.