Wine Braised Boneless Short Ribs
teresas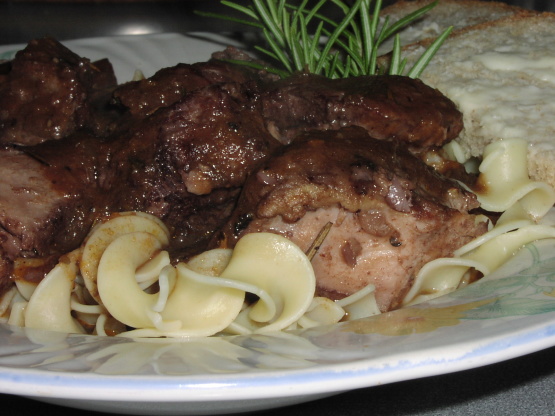 Beef short ribs braised in a big red until tender and juicy. I use chicken stock in this recipe because beef stock provided an overly heavy flavor that I didn't get when I made this with chicken stock.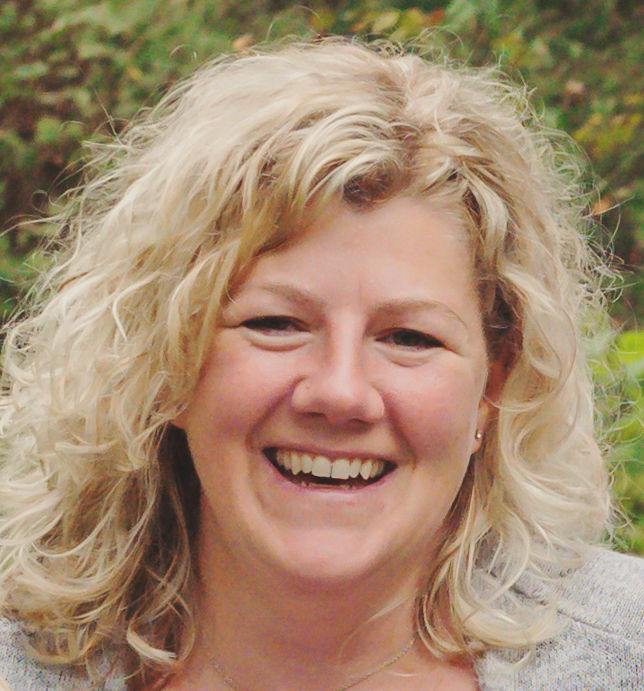 I made this for the first time the other day... I followed the recipe except for the following changes: - I used beef broth instead of chicken stock (don't know why you would use chicken stock with beef?) - I put in 4 whole cloves of clove - I did it in the slow cooker... just followed all the directions and poured everything into the slow cooker for 4-6 hours on low Yuuuuummmyy!! The right savoury flavour, not sweet but really very good, my husband said "You could serve this in a restaurant!!" I'd serve it with mashed potatoes next time and blend the sauce and veggies up to make gravy. Thanks for a great recipe!! Michelle
Preheat oven to 350°F.
Chop onion, celery and carrot into one inch pieces. Mince garlic. Set aside. Dredge beef in flour seasoned with salt and pepper. Shake off extra flour.
Heat dutch oven or other oven/stovetop safe deep pan over high heat till hot. Add oil and immediately add beef.
Brown beef till all sides are dark golden brown. Remove from pan and add onion, carrot and celery.
Reduce heat to medium and add garlic. Sauté till vegetables start to brown.
Add wine and reduce by half.
Add tomato paste, chicken stock, thyme, rosemary and bay leaf.
Return beef to pan, cover tightly and place in oven. Cook for about two hours or until beef is tender but not falling apart.
Remove beef and strain vegetables off of sauce. Return liquid to pan and reduce until desired consistency.
Season sauce to taste. Serve over spatzle, noodles or polenta. (or whatever else you please).