Wine and Cheese Bread (Abm)
loof751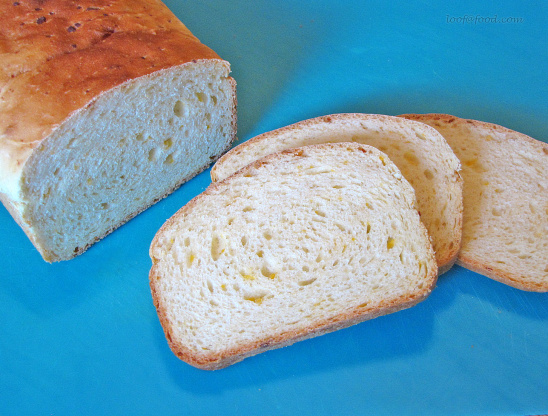 A tasty bread for a buffet or for picnics. Cook time depends on machine. (Can be made in bread machine through first rise, but formed and allowed to rise second time, and baked in oven, if desired. )

This is a lovely savory bread! I also made mine with a stand mixer and baked in the oven. I didn't warm the wine but let the dough rise in the oven (off) over a bowl of hot water for an hour in the bowl and an hour in the loaf pan and I got a pretty good rise out of it. Baked for 10 minutes at 400 then 30 minutes at 350. The bread has a nice texture and a great bite from the sharp cheddar. Thanks for sharing the recipe!
Place all ingredients in bread machine pan in order recommended by manufacturer.
Use medium crust setting.