lazyme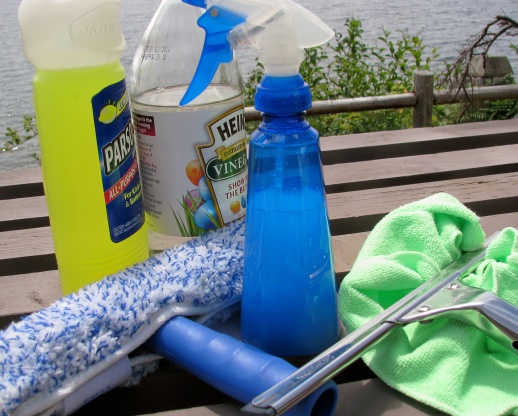 Once you try this - you will never clean your windows with a different solution - I promise! This "recipe" comes from "Mary Ellen's Best of Helpful Hints" fast-easy-fun ways of solving household problems. Our family edition of this book has a print date of April, 1979 ! I am posting just in case I lose my copy! Solution is in ingredients other tips follow in directions

Top Review by lazyme
This worked really well. I made the mix and poured it into a spray bottle since I was just doing pretty much touch-ups. The cornstarch seemed to dissolve well and so the spray bottle worked pretty well. Thanks ukichix for a nice keeper. Made for My 3 Chefs.
Combine.
Wash with clean sponge, or micro fibre cloth then Squeegee the water/dirt away!
Never wash windows on sunny days. They will dry too fast and show streaks.
Never use soap.
For fast clean-ups, wash with cloth soaked in white vinegar. This method is great when washing only a few indoor windows.
Shine with newspaper instead of paper towels.
No more guess work with drying the inside panes with vertical strokes and outside panes with horizontal strokes, or vice versa - you will notice quickly what side has the smudges.
After the windows have dried, rub a clean blackboard eraser over them for a really fine shine.