Bonnie G 2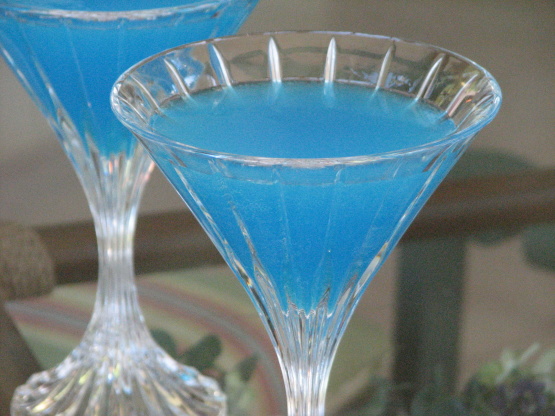 This is a favorite of one of my friends. She keeps a pitcher in the refrigerator for drop-in company. It's a pretty bright blue - just like windex. We usually just add a smidge of lime juice, otherwise we think it is too tart.
Unfortunately for us it was too sweet. It would be better with half the curacao bleu. Thanks lazyme :)
Mix everthing together in a shaker.
Serve in a martini glass.