Wilted Spinach and Balsamic Vinegar
Leslulu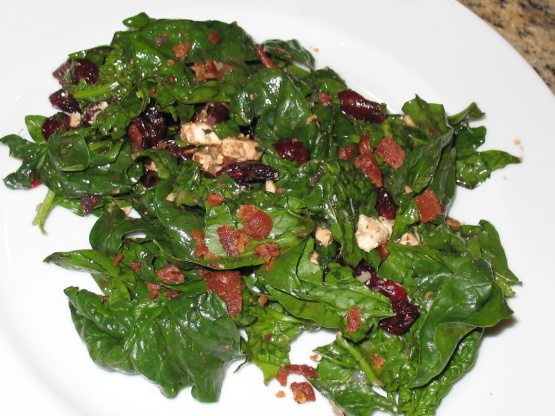 Tasty little spinach salad. A bit of sweet and a bit of tangy come together in a mouth water spring delight. This salad has been rolling around in my head for weeks, I finally had a chance to try it out and we love it here! Excellent straight forward salad.
rinse the spinach and toss with craisins and feta.
fry bacon until crisp, drain and chop.
turn off heat, but while the pan is still hot add shallot and garlic to the bacon drippings.
cook until the garlic is lightly browned, returning the heat if necessary.
Deglaze the pan with the balsamic vinegar and lemon juice.
toss with spinach and serve immediately.