Bergy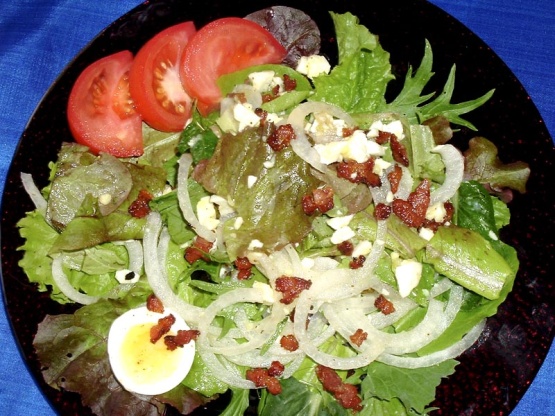 Sometimes simple is best. This is a wonderfully old fashioned salad that is very tasty and easy to prepare.

I lost my recipe for wilted lettuce, and found a new one here. This one includes a hard boiled egg, which my husband loved, good recipe.
Fry bacon until crisp; drain (saving drippings) and crumble.
Place lettuce in a large bowl.
top with onion, egg, and crumbled bacon.
In a skillet put bacon drippings, vinegar, salt, pepper and sugar.
Heat to boiling.
Pour over lettuce in bowl and toss.
Serve immediately.