Debbwl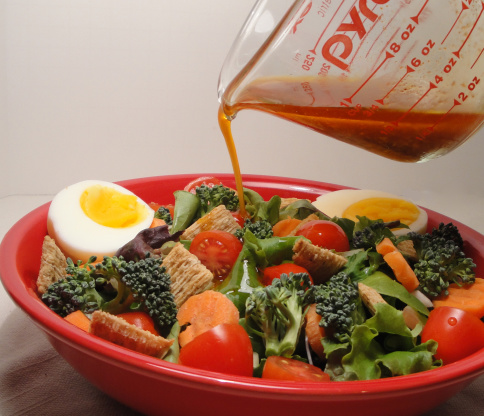 This recipe came from my husband's Great Aunt Willa. I found it in a family cookbook dated from 1964. To suit personal tastes, you may wish to adjust the amount of olive oil or add a little sweetener of your choice.. Aunt Willa has long passed,but her simple recipe stands the test of time.

Top Review by Debbwl
A true classic that allows you to get lots of flavor without over dressing your salad, found this to be a wonderful contrast to the very sweet little tomatoes in the salad. I cut the recipe down to quarter cup because it was just the two of us and made using white wine vinegar. Thanks for the post.