Wild Rice With Spicy Pecans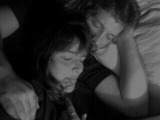 Directions
Combine the water, bay leaves, salt, and pepper in a pot with a tight fitting lid.
Bring to a boil. Add the rice, reduce to a simmer, and cook for 40 to 45 minutes.
When cooked stir in the butter, cover again and keep warm.
Combine the pecans, cayenne, maple syrup and salt in a saute pan and quickly cook over low heat until the nuts have lightly toasted.
Remove from the heat and combine with the cooked wild rice.
Reviews
Most Helpful
Absolutely loved this wild rice dish! Found it easy to prepare & wonderful in the taste department, as well! I now have this on schedule to make again in several weeks when we'll be having dinner guests! I really enjoy slipping unusual dishes like this into the mix! Thanks for sharing it! [Tagged & made in Please Review My Recipe]
Perfection! DH grew up on wild rice, with a family from Iowa and Minnesota. In the south, it can be hard to find, and costs a pretty penny. When we do find it, it's great to have a recipe like this that's worth waiting for! I soaked my rice overnight and rinsed it well. Also, instead of 3 cups water, I used half homemade chicken stock, half water - next time I'll use all stock for added depth of flavor. My cooking time was a little longer, maybe by 15 minutes, but that's personal preference on the texture of the cooked rice. I only had cashews on hand, and it turned out great. I didn't mix them in, as they had quite a kick - I served them on top, and left them off of the kids' servings. DH and I loved the spice they added, and they weren't too sweet - they blended very well with the rice. This is an excellent recipe that we'll use often!