PanNan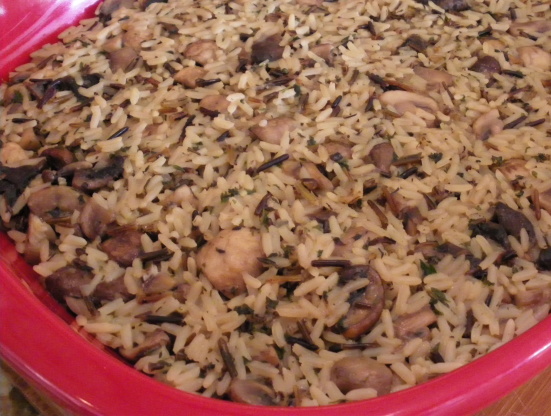 This is a tasty side dish if you like mushrooms. Recipe is from Taste of the South.
Cook rice according to package directions, using the water and butter.
Meanwhile, in large heavy saucepan, heat oil over medium-high heat for about 2 minutes, or until hot.
Add mushrooms and cook for 7 minutes, stirring occasionally.
Add shallot and thyme, stirring to combine.
Cook for 3 minutes.
Add mushroom mixture to cooked rice, stirring to combine.
Serve immediately.