Elmotoo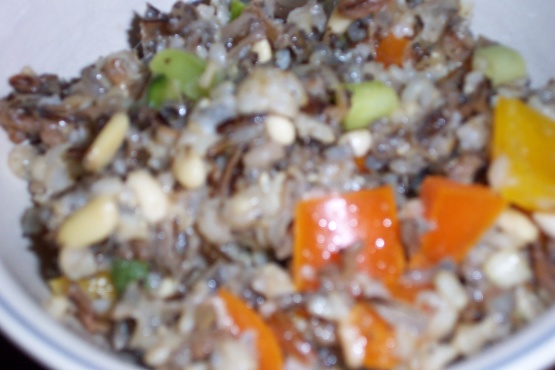 I modified the original recipe. This is a very pretty and tangy tasting salad. The wild rice and pine nuts add a nice crunch to an otherwise slightly boring salad. Be generous with the feta and serve with tomato slices. This would make a nice potluck dish.
Bring the water to a boil and add the rice. Cook until tender.
Heat a frying pan and add the pine nuts to toast. Transfer to a large bowl.
Add the rice, peppers, scallions, garlic, basil and thyme.
In a cup, whisk together the vinegar, lemon juice, oil and mustard.
Toss with the rice mixture.
Top with feta cheese and serve warm.