Wild Rice Mushroom Stuffing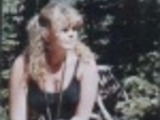 A very easy but beautiful stuffing to serve with your bird for the holidays or anytime of the year.
Directions
Rinse and cook wild rice to package instructions; set aside.
Spread cubed french bread in a single layer on a baking sheet.
Broil 5 to 6 inches from heat for 4 minutes or until lightly toasted, stirring after 2 minutes; set aside.
Preheat oven to 325°F.
Melt butter in a large skillet over medium heat.
Add onion and garlic; cook and stir for 3 minutes.
Add mushrooms; cook for 3 more minutes stirring occasionally.
Add sage, thyme, salt, pepper and cooked rice; cook for 2 minutes stirring occasionally.
Stir in broth.
Add pecans and toasted bread cubes; toss lightly.
Transfer to very large casserole dish; cover with lid or foil.
Bake for 40 minutes or until hot.
Most Helpful
MMMMMMM Doubled the recipe and couldn't stop eating it after step 10 - before I even heated through. Found this to be a little moist so will reheat leftovers without a cover.

Karen, I love wild rice in my stuffing! This recipe is delicious! The only changes I made were using whole wheat bread and adding a pkg of dried porcini mushrooms (after soaking...and the liquid went into the gravy) for a more mushroomy flavor. The texture was perfect...not too wet or dry. Thanks, Karen! M&Mers
WONDERFUL!!! i have been looking for a non-traditional stuffing because I do not like stuffing. This is excellent, definitely will make again and again.