chia2160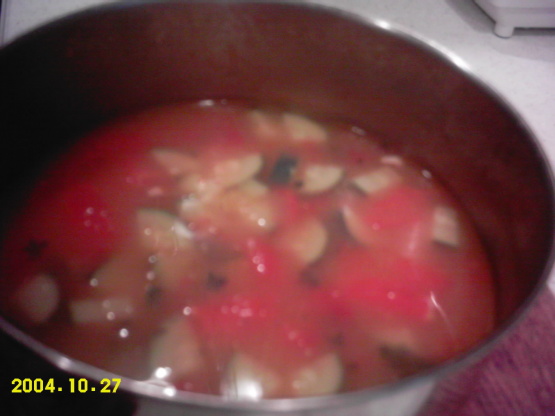 Chicken is good for the soul, this wild rice chicken soup is easy to make. Recipe comes from Better Home & Gardens .com.

trader joe sells a rice blend called "california trilogy" which contains brown basmati, long grain white, and wild rice, and i cooked 1 cup of this to add to the soup.i used leftover chicken that i had bbq'd, and cut my zucchini large so my picky family could pick out the zucchini and i could pick out the chicken, lol. i think the bbq sauce from the chicken added a bit of spice. with fresh herbs from the still existant garden, this was surprisingly delicious for something so quick and easy, i used madeira for the finishing touch, i loved this soup!
Prepare rice mix according to package directions, EXCEPT omit the seasoning packet and the Margine.
Meanwhile, in a dutch oven combine chicken broth, garlic, and dried thyme (if using); bring to a boiling; Stir in tomatoes, chicken, zucchini, fresh thyme (if using), and pepper, return to boiling; reduce heat, simmer, covered, for 5 minutes.
Stir in rice and, if desired, Maderia or dry sherry; heat through, serve.