Wild Rice Chicken Casserole
Tona C.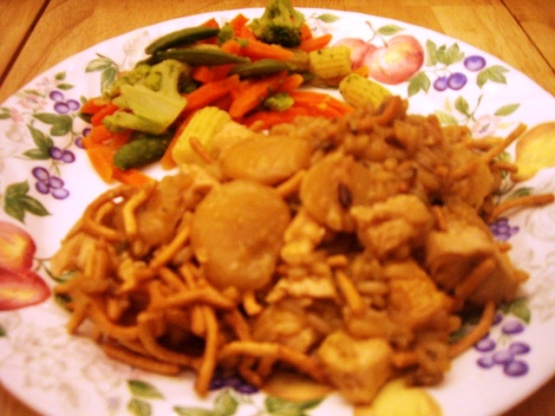 My family prefers chow mein noodles for the topping on this casserole. From the kitchen of Tona Thornburg Court, Bridgeton MO.
Cook rice according to package directions.
Blend in soup and next 6 ingredients; mix gently.
Add chicken broth and mix.
Spread in a buttered 9x13 glass baking dish.
Sprinkle with topping.
Bake at 350 degrees for 1 hour.